Today's post continues my one lbd, eight festive ways series brought to you by Malin Laney Photography. This look was inspired by Billie Holiday, though not literally. I'd wear this outfit to an intimate musical performance, in real life as an audience-member, but in my dreams as a singer.
(* faux-fur bolero: hand-me-down from a friend * hosiery: Betsey Johnson via tj maxx* vintage bracelet: Antrican * earrings:
Tawapa
* shoes: Tahari via tj maxx*)
I went for an overall 40s look since this is the decade I most associate with Lady Day. The hosiery is refers to her stardom while the bracelet represented her voice's unique musicality (it jingles slightly).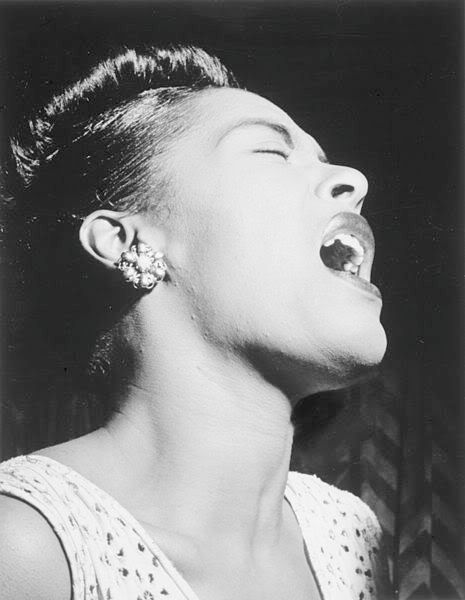 (Billie in 1947)
I have never seen a color photo of Billie, but I always imagined she wore red lips when performing, like MAC's "Russian Red" pictured here.
It is a lie that the right red lipstick is out there for everyone. The reality is that there are many right shades of reds for you. "Russian Red" is well-known for flattering a huge variety of complexions (and celebrities). It differs from the last red you saw in this series as it contains far less blueish-pink undertones and is also slightly darker. Like Billie's music, "Russian Red" is classic, striking and dramatic.
heart,
--m
Share
Tweet