Last week me and the folks drove to sunny Sisters, in Central Oregon. It's both charming and cheesy in the way all super touristed small towns tend to get along the main strip. Thankfully, I appreciate both charm and cheese and captured some images.
This sign pretty much captures what the buildings look like. I believe most real buildings actually are historic western false fronts, but painted to look super crisp and fresh like 1888 was just last year.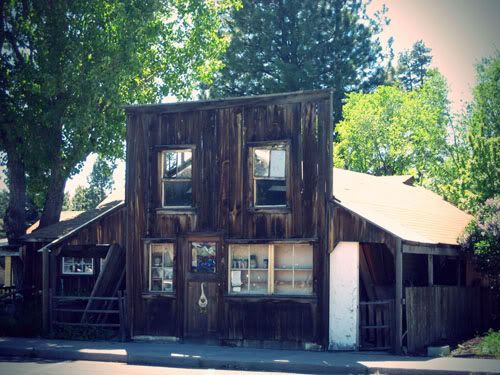 I like crispness and all, but rot forms a unique type of beauty. This false front screamed to the realities of its artifice, kinda like a mullet, it's business in the front, party in the back only in architectural form.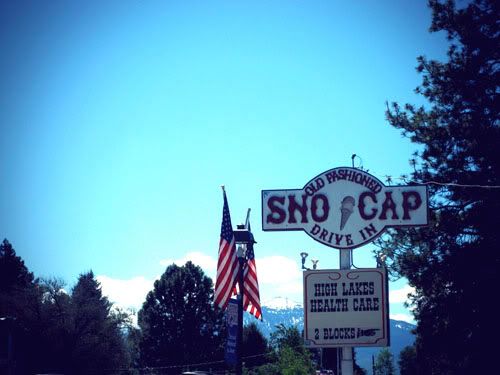 Pretty huh? Sisters is named after nearby peaks. The sign seems newer to me, but I am not a purist, cute is cute.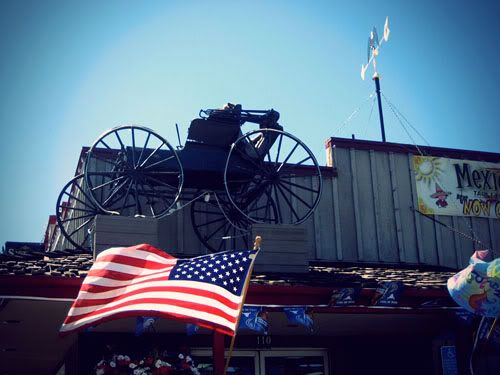 Mas Americana.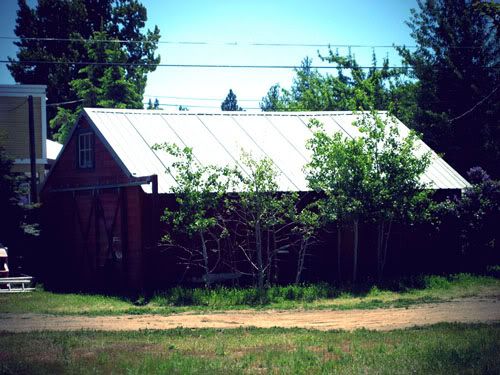 This gem was hidden a bit behind other stores. I love old outbuildings as much as the finest palace, really.
Gnomes rule in case you weren't sure.
Thanks for joining me on day three of a full week of posting!
heart
--m