Today's post features images taken along the roadside during my travels with my folks last week.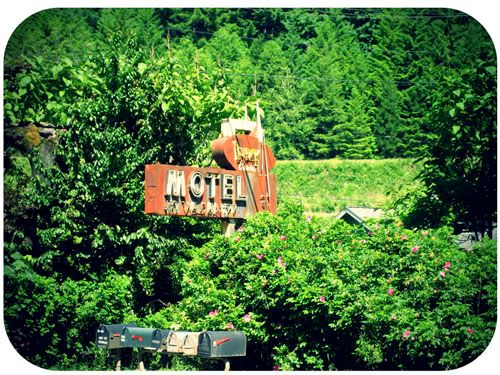 Thought I'd kick things off with a classic, an old motel sign along Highway 26. The early phases of luxury car tourism (starting around the 1930s) made this historic highway quite fashionable indeed. As a result, there are some truly beautiful remnants of American roadside architecture, like old signage and "rustic" motor cabins. (More later this summer I hope.)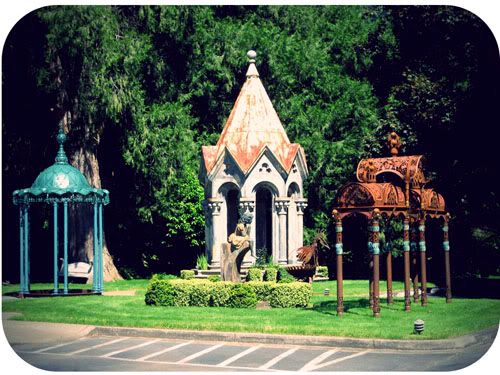 By an arts and crafts vendor also along 26.
That profile!
Newer signage that I find intriguing due to its 200% direct marketing approach right before the I-5 entrance.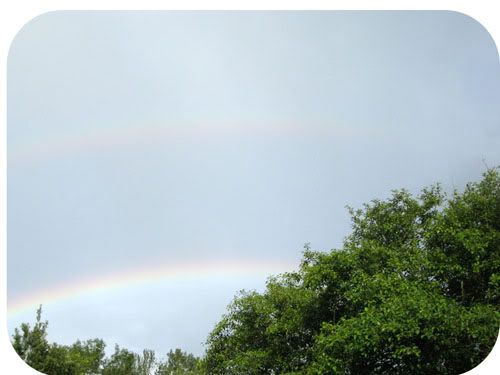 Longtime readers already know I just loooove
rainbows
. Boy were we pleased to be graced by several on our drive from Eugene to Portland, including a full arc and double rainbow which you can just barely discern above (no photoshop except exposure adjustment).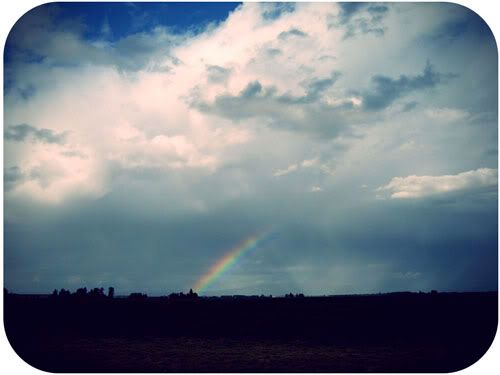 They say Oregon is for dreamers and this picture really captures that spirit for me.
Thanks readers and see you tomorrow!
heart
--m