I'm breaking it up with the travel and architecture related posts (part of a week of daily blogging) to introduce you to two new friends of mine: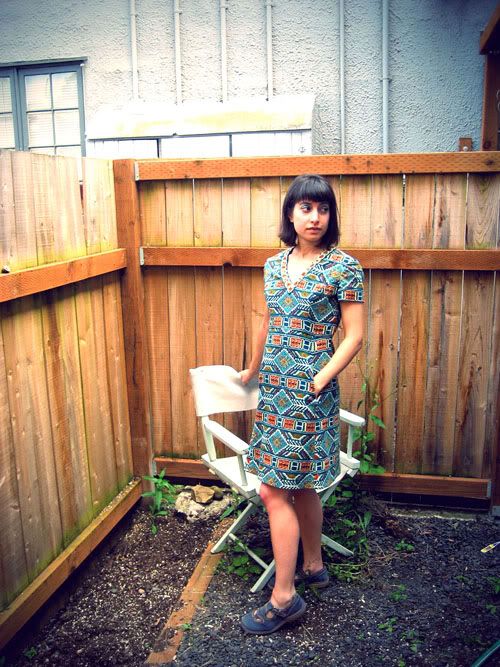 I'm not sure what I'd call this dress yet, but I'd like a name that was somehow both trippy and reminiscent of Austria. Any suggestions?
In any case, I was wearing it obsessively, as I am wont to do, all last week. That may seem odd to wear wool in June, but this has been a strange "spring" for us in Oregon.
*Vintage 60s dress: Nobody's Baby
*Mary Janes: by Kickers. Perhaps ugly chic? I know at least one of you definitely sees some ugly in there, but dang it, I love comfy shoes.
And this is Annie, my vintage glass perfume bottle cum prop gun. I know this will be a treasured object of mine for a long time and I can't wait it to use her in more photographs in the future.
Well, that's all for now folks!
heart
--m
ps:
How could I forget to mention my eyeshadow? It's "blue sorcery" from MAC's last holiday collection. I am a believer in holiday makeup worn year round, but especially this amazing aqua/turquoise shade I actually see as quite green, but is commonly accepted as blue (just like a beloved tattoo of mine).