This past Sunday I went to a small show put on by Aeon Now that was way out in the warehouse district from
this
previous post. Here was my super fun outfit captured beforehand thanks to my friend A.: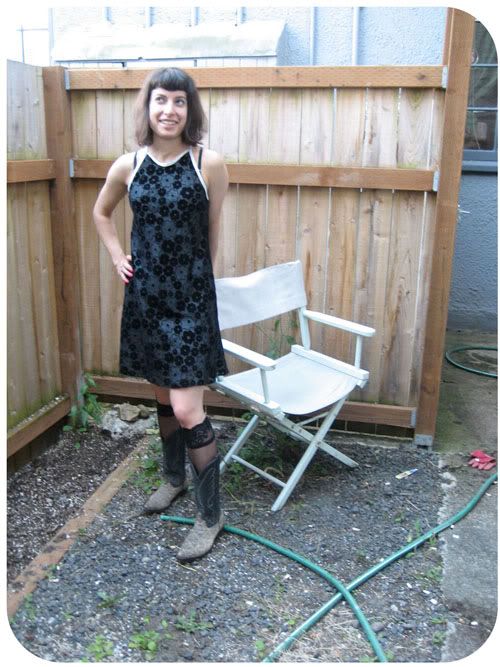 *Vintage semi-mystery era dress: recent thriftscore. At first glance, this homemade number appeared to be an early 90s type dress, but upon closer inspection, I actually think it maybe be from the 60s. Too bad you can't see just how fun it swishes!
*Vintage boots: thrifted (Va)
*Red Gardening Glove: the Joy of Gardening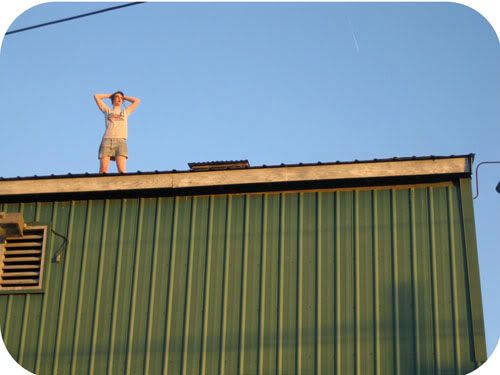 Since you may not be sure which old warehouse secretly has a stage in back...
The general surroundings and dusk sky.
My favorite act was a band from Portland that incorporated 19th century sensibility with circus shenanigans like hammering nails into noses and beer bongs on unicycles. [[note: 7/12/10Sadly, they asked I remove the ten sec video off youtube, so good luck finding them for yourselves!]]
That is what I call entertainment!
Well thanks again everyone for reading and viewing,
heart
--m